Better Together
PRESS RELEASE 9/24/2020
Dear Friends,
This morning, I am formally announcing my candidacy in the special election to be the next 2nd Circuit Appellate Court Judge for Louisiana. I am going to need your help because we are better together.
First, I want to begin by giving the current Chief Judge, Judge Felicia Toney Williams, her roses while she can smell them. Her work has been unwavering and stellar. I am honored to have the opportunity to follow in her footsteps and continue the fight for the people of Louisiana.
I am running because the people of Louisiana need someone who is willing to continue to fight for them. Someone who can be fair and impartial, regardless of circumstance. The Court should operate as not only an interpreter of laws, but as a check and balance to the other branches of government as the founders intended.
In the coming years, the Court will hear challenges with the ability to make the lives of our children harder than our own. Louisiana needs someone beholden to its people.
So why would I want to go to higher Court at all?
Because I have learned not to run from challenges, but rather lean into them. I am running because I believe people who care can find solutions to even the most difficult challenges. I am running, because when we work together, there is no problem we cannot solve, together.
We have big challenges ahead of us already in this State. We need to start strong, today. If you believe better things are possible, I want you to step up and support change.
Support me. Support us, together.
Better together,
Marcus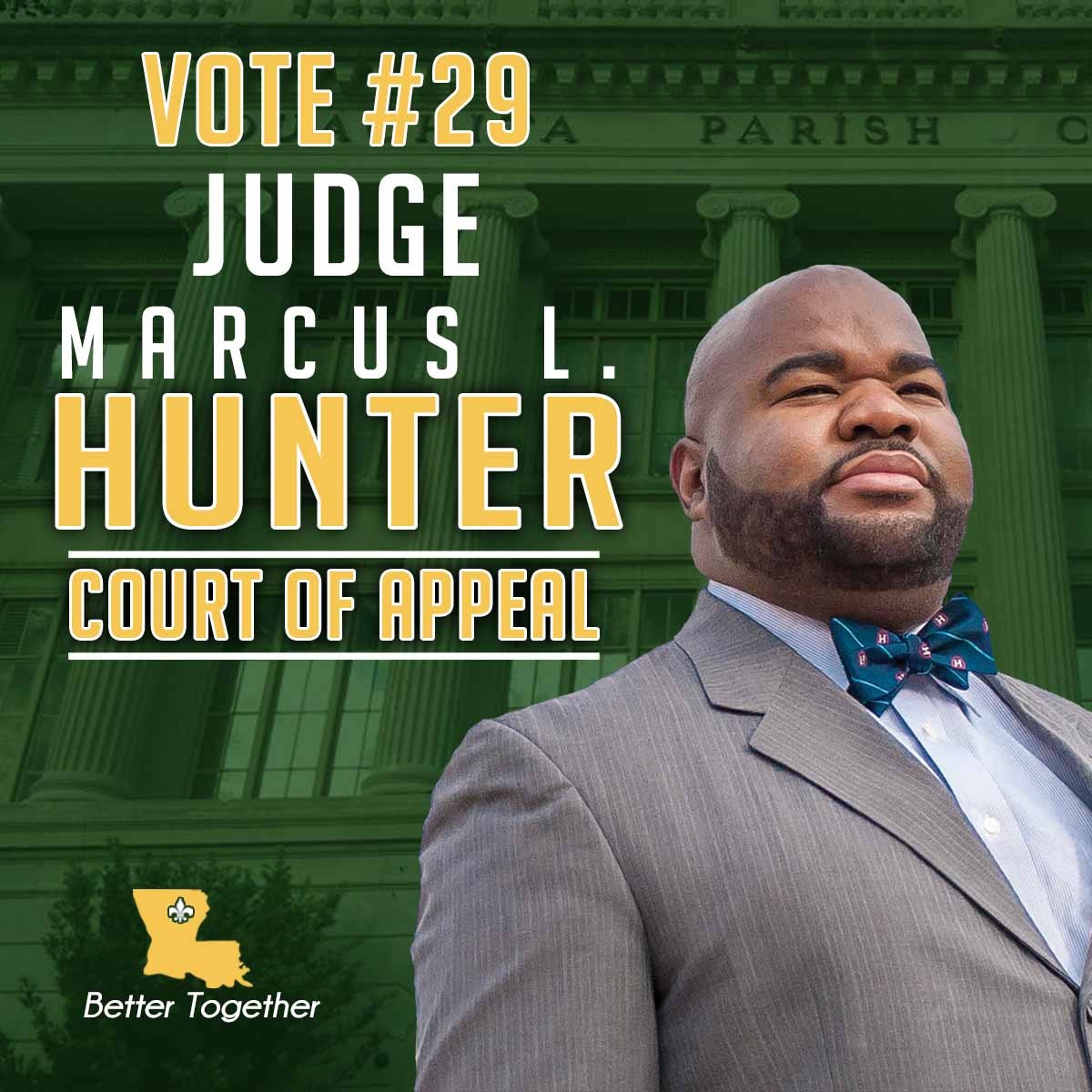 Thursday, January 28, 2021 5:38 PM
Judge Marcus Hunter qualifies for Court of Appeal, 2nd Circuit